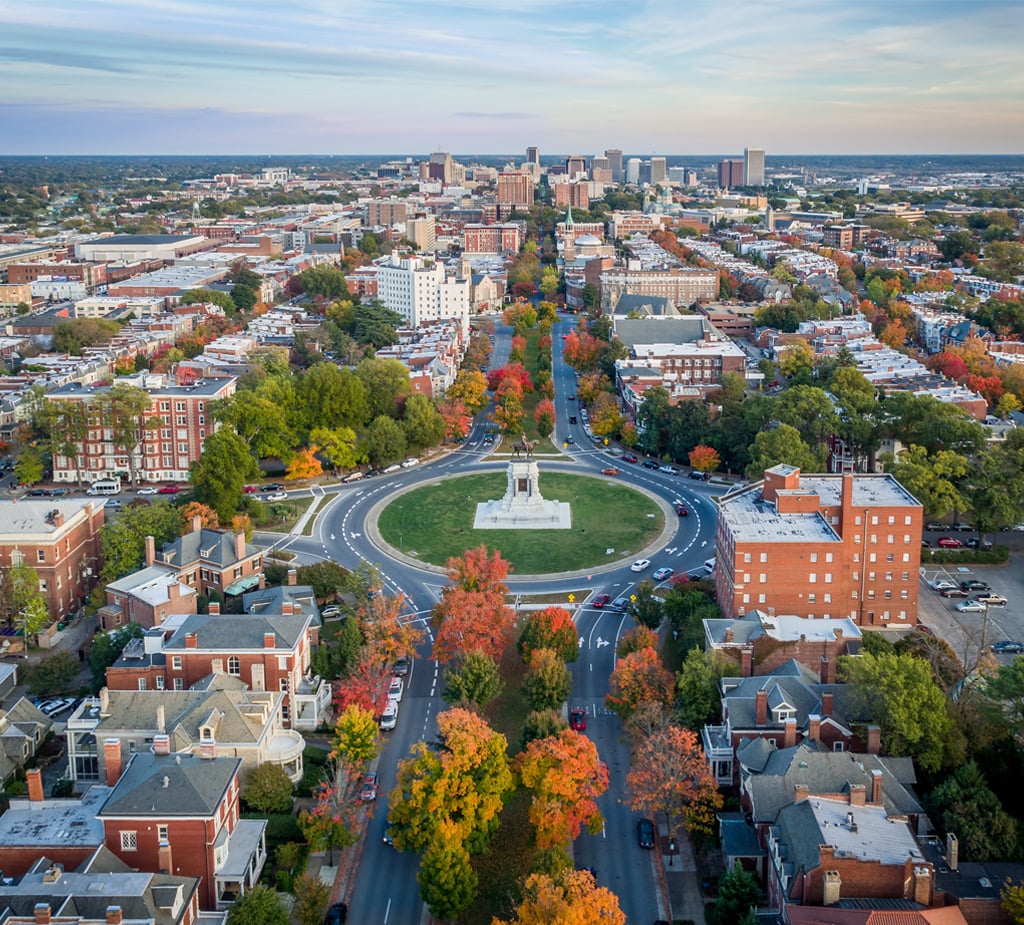 To identify myopia, our physicians at Treehouse Eyes employ the most up-to-date clinical training and technology. Our non-invasive therapies, such as personalized contact lenses, will enhance your children's eyesight and general quality of life as part of our aim to assist children to obtain better eyesight.
About Virginia
A clinical report by the American Optometrist Association puts a spotlight on children's eye health and vision care in 2021. It points out that the pandemic has increased young people's time spent online, raising concerns about prolonged screen time and its effects on their eye and vision health. Children in Virginia are also susceptible to myopia development. Myopia in children is referred to by researchers as an epidemic and is one of the most common eye conditions.
Overnight Contact Lenses in Virginia
The KIDS (Keratometric Induced Dioptric Steepening) contact lenses would be the initial therapy. These contact lenses should only be used while sleeping and removed in the morning. These contact lenses are customizable and assist to remodel the front surface of the eye softly and painlessly during the night. These contact lenses are custom-made to fit and are designed to reduce the growth of myopia. Parents appreciate this therapy since it eliminates the risk of their children losing the lenses while they are out and about. KIDS lenses also offer the extra benefit of helping your children to see properly during the day without the usage of glasses or contacts.
Daytime Soft Contact Lenses in Virginia
Our daytime soft contact lenses are similar to the KIDS lenses. The only difference in this treatment is the contact lenses are meant to only be worn in the morning and are to be removed at nighttime. These contact lenses have a one-of-a-kind optical design that decreases myopia growth while still letting your youngster see clearly throughout the day. This therapy eliminates the need for your child to wear glasses throughout the day, as well as provides outstanding vision and comfort.
Choose Treehouse Eyes for Myopia Care for Kids
Treehouse Eyes' mission is to give youngsters a better vision in life. As the first eyecare clinic entirely dedicated to treating children with myopia, our specialists and doctors have helped thousands of children improve their vision and minimize their risk of serious eye conditions related to myopia. If you are prescribed eyedrops for myopia, and need more information, read about our prescription eye drop disclaimer here.
To find out more about our myopia care and treatments for kids in Virginia, click here to find your nearest Treehouse Eyes provider and schedule a consultation today.