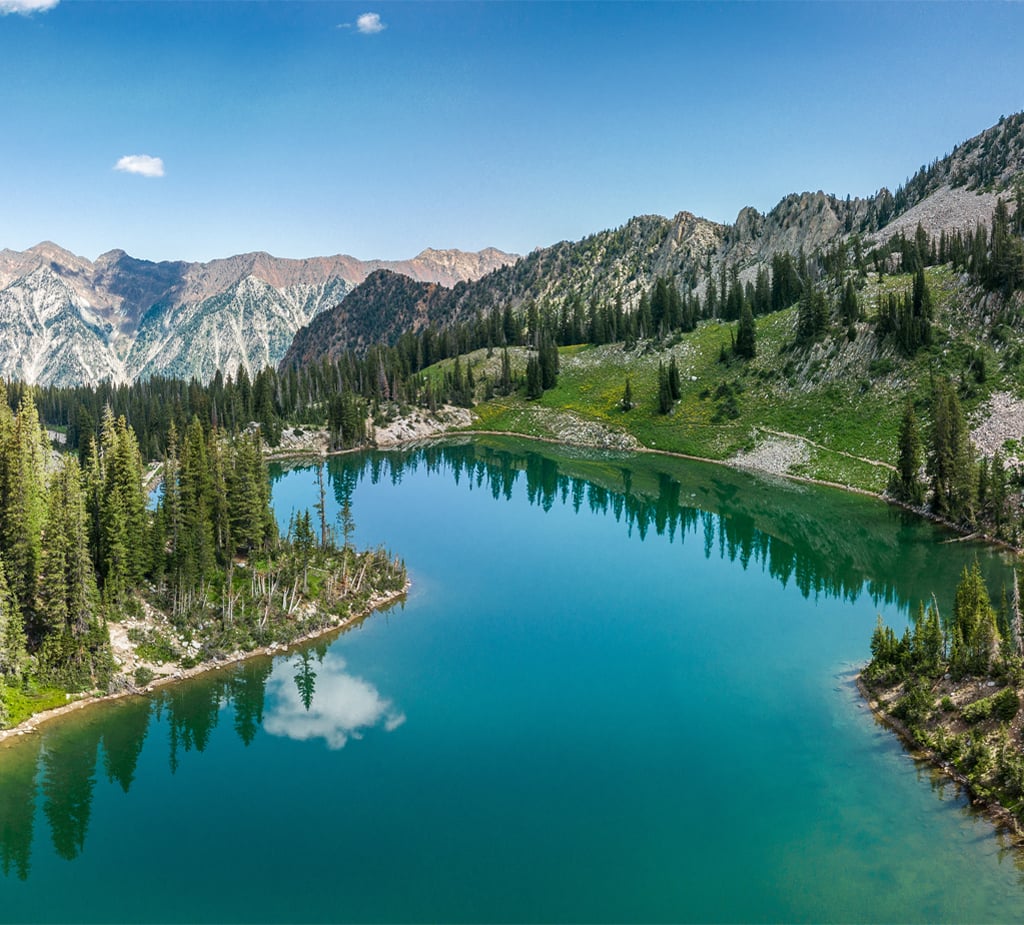 Treehouse Eyes is the leader in the United States for myopia treatment and management services dedicated exclusively to children of all ages. Our mission is to evaluate which treatment is best for your child and support them to gain better vision and a higher quality of life. We have three non-invasive customizable treatment options that will enhance your children's eyesight and reduce myopia progression. They include overnight contact lenses, daytime soft contact lenses, and prescription eye drops.
About Utah
Being the state that's the 30th most populous with a population of over 3 million, Utah is home to many children with myopia. As most lessons are being held online due to the pandemic, an increasing number of children have to use computers for a prolonged period of time. Myopia affects roughly 40 percent of the population in the United States, according to the American Optometric Association. Myopia is becoming more common in children and progressing more rapidly. If left untreated, myopia will generally worsen in adulthood.
Overnight Contact Lenses in Utah
The overnight contact lenses (Keratometric Induced Dioptric Steepening or KIDS lenses) are specially designed to only be worn at night when your child goes to bed. These lenses are custom-made to gently and comfortably fit your child's eyes, progressively re-shaping your child's cornea by transmitting signals to the eye to limit its growth. This allows your child to be able to go about the day with clear vision without the need for glasses or contact lenses.
Daytime Soft Contact Lenses in Utah
Our daytime soft contact lenses are customized to fit your child's eyes. These lenses work in a very similar way as our KIDS lenses as they alter the way the light hits the retina. However, instead of being worn at night, they are to be worn throughout the day. These lenses must be worn for the treatment to work. With this option, your child would have good vision and do not need to wear glasses during the day.
Choose Treehouse Eyes for Myopia Care for Kids
Our team at Treehouse Eyes comprises doctors who are highly skilled in using the latest equipment and technologies to create a tailored treatment plan based on the first consultation. According to statistics from children who utilized our Treehouse Vision System treatment plan, there is a 78% reduction in myopia progression as compared to children who did not use treatment. If you are prescribed eyedrops for myopia, and need more information, read about our prescription eye drop disclaimer here.
To find out more about our myopia care and treatments for kids in Utah, click here to find your nearest Treehouse Eyes provider and schedule a consultation today.