Myopia Care in Seattle, Washington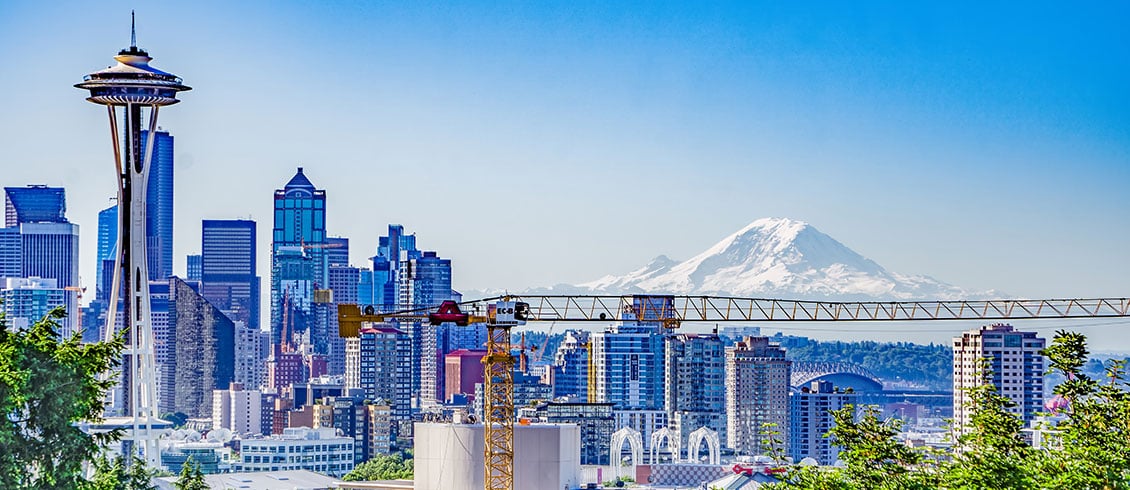 In locations like Seattle, Treehouse Health uses cutting-edge technology to design a tailored treatment plan for your child. The goal of Treehouse Health is to provide children with strong eyesight for the rest of their lives. Non-invasive remedies include customized contact lenses and prescriptive eye drops. Our Treehouse Health specialist will determine the optimal treatment option for your child at your initial appointment. Read on to learn further about our non-invasive myopic treatments in Seattle.
About Seattle, Washington
Known as a seaport city, Seattle is located on the West Coast of the United States and is the seat of King County, Washington.
The pandemic has created a new wave of myopia, with hours of online studying serving as the only source of education. Your children will be expected to stare at the screen for extended periods of time as their online classes become longer. The pandemic also limited the time spent outside, putting your children at risk for myopia. This scenario affects Seattle families as well. Myopia in children is considered an epidemic by researchers, and it is one of the most prevalent eye diseases.
Overnight Contact Lenses in Seattle, Washington
The first treatment is a customized nightly contact lens called Keratometric Induced Dioptric Steepening (KIDS). The KIDS lenses are worn at night and then removed the following morning. They aid in the shape of the cornea overnight. These prescription lenses are intended to help decrease the progression of myopia. Another big benefit of this therapy is that children can have clear vision without glasses or contact lenses during the day, removing the parent's worry about their child breaking their glasses or losing their contacts.
Daytime Soft Contact Lenses in Seattle, Washington
The second treatment involves wearing a customized soft contact lens during the day. These lenses are worn all day, removed at night, and then disposed of or cleaned. These lenses work similarly to our KIDS lenses as they change the way light reaches the retina, but they must be worn for the procedure to be effective. This treatment is ideal for active children who do not want to wear glasses or for older kids who can maintain and clean their lenses.
Prescription Eye Drops in Seattle, Washington
Another non-invasive treatment option is a prescription eye drop that has been shown to slow the progression of myopia. Before nighttime, you should apply one drop in your child's eye. This treatment is recommended for younger children who are not quite ready for contact lenses, for those with rapidly growing myopia, or when combined with contact lens treatment.
Choose Treehouse Health for Myopia Care for Kids
Avoid serious, sight-robbing eye conditions by scheduling your child's myopia consultation with Treehouse Health. Here, our goal is to provide exceptional care and service with a smile. With our state-of-the-art equipment and diagnostic technology, our skilled doctors can thoroughly examine your child's eye condition and needs. We use the most cutting-edge treatments to properly manage and reduce the progression of your child's myopia.
To find out more about our myopia care and treatments for kids in Seattle, Washington, click here to find your nearest Treehouse Health provider and schedule a consultation today.