Myopia Care in Phoenix, Arizona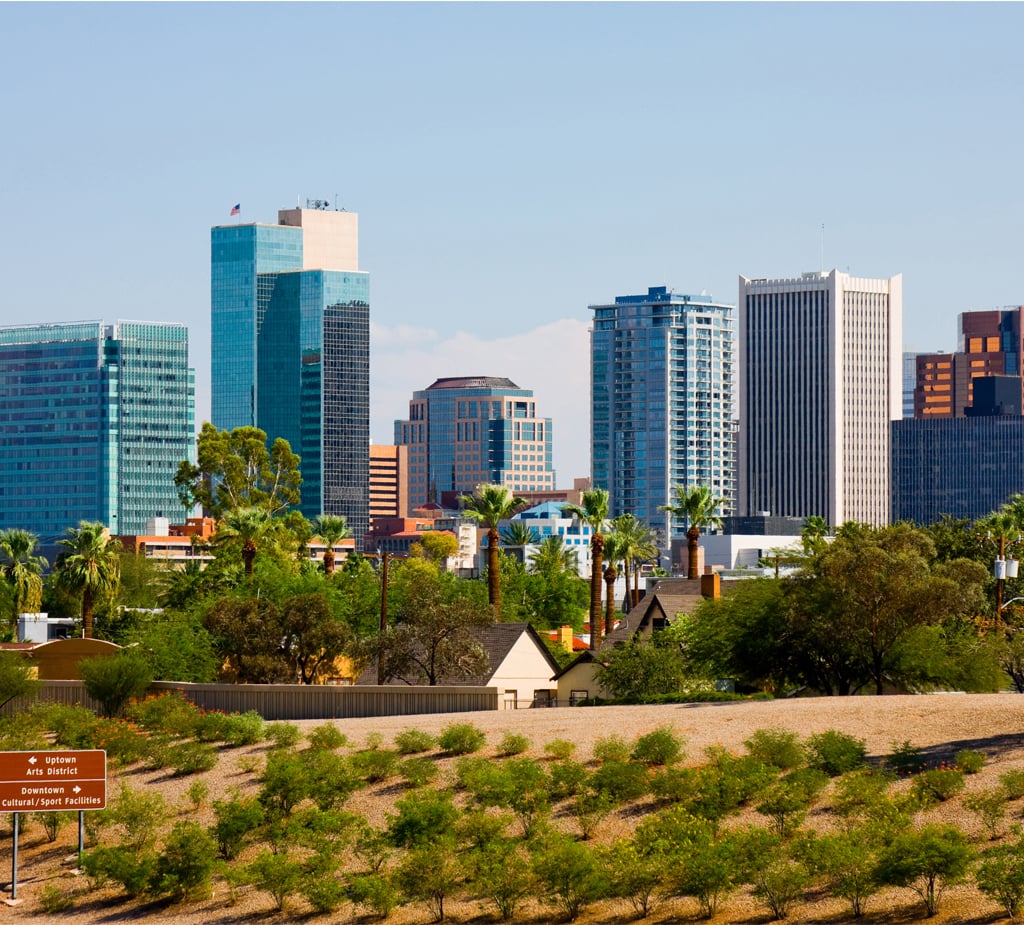 Treehouse Eyes is a leading myopia management practice in the United States. Our team of highly-skilled doctors employs cutting-edge technology to create a customized treatment plan best suited for your child. With a mission to provide children with better vision throughout their lives, we utilize customized contact lenses and special prescription eye drops as part of our non-invasive treatments. Statistics show a 78% decrease in the progression of myopia in children after going through our treatments, as compared to no treatment at all.
About Phoenix, Arizona
Along with the rest of the world, the COVID-19 pandemic has resulted in the closure of many schools in Phoenix, Arizona. This causes most children to stay indoors to attend lessons online. As such, there has been an increase in the use of computers and screen time. Based on a study done by the American Optometric Association, nearly 40 percent of the US population has some degree of myopia. Children in Phoenix, Arizona are also at risk of developing myopia.
Overnight Contact Lenses in Phoenix, Arizona
Our Keratometric Induced Dioptric Steepening or KIDS contact lenses are to be only worn at night and need to remove in the morning. They are specially customized to fit the eyes of each child. They gently and comfortably reshape the front surface of your child's eye at night, thereby reducing the progression of myopia. This in turn enables your child to see clearly during the day without the need for glasses or contact lenses.
Daytime Soft Contact Lenses in Phoenix, Arizona
Daytime soft contact lenses are similar to the KIDS lenses in that they are equipped with a special optical design that provides comfort and aids in slowing down the progression of myopia while ensuring clear vision throughout the day. These lenses are intended to only be worn during the day and removed at night. This option allows your child to be spectacles-free all day and enjoy physical activities without cumbersome glasses.
Choose Treehouse Eyes for Myopia Care for Kids
At Treehouse Eyes, we place the needs of your child and their quality of vision as our top priority. As the first center that's dedicated exclusively to treating myopic children of all ages, our team of doctors and healthcare professionals has improved the vision of thousands of children and helped decrease their chances of contracting serious eye conditions associated with myopia. If you are prescribed eyedrops for myopia, and need more information, read about our prescription eye drop disclaimer here.
To find out more about our myopia care and treatments for kids in Phoenix, Arizona, click here to find your nearest Treehouse Eyes provider and schedule a consultation today.