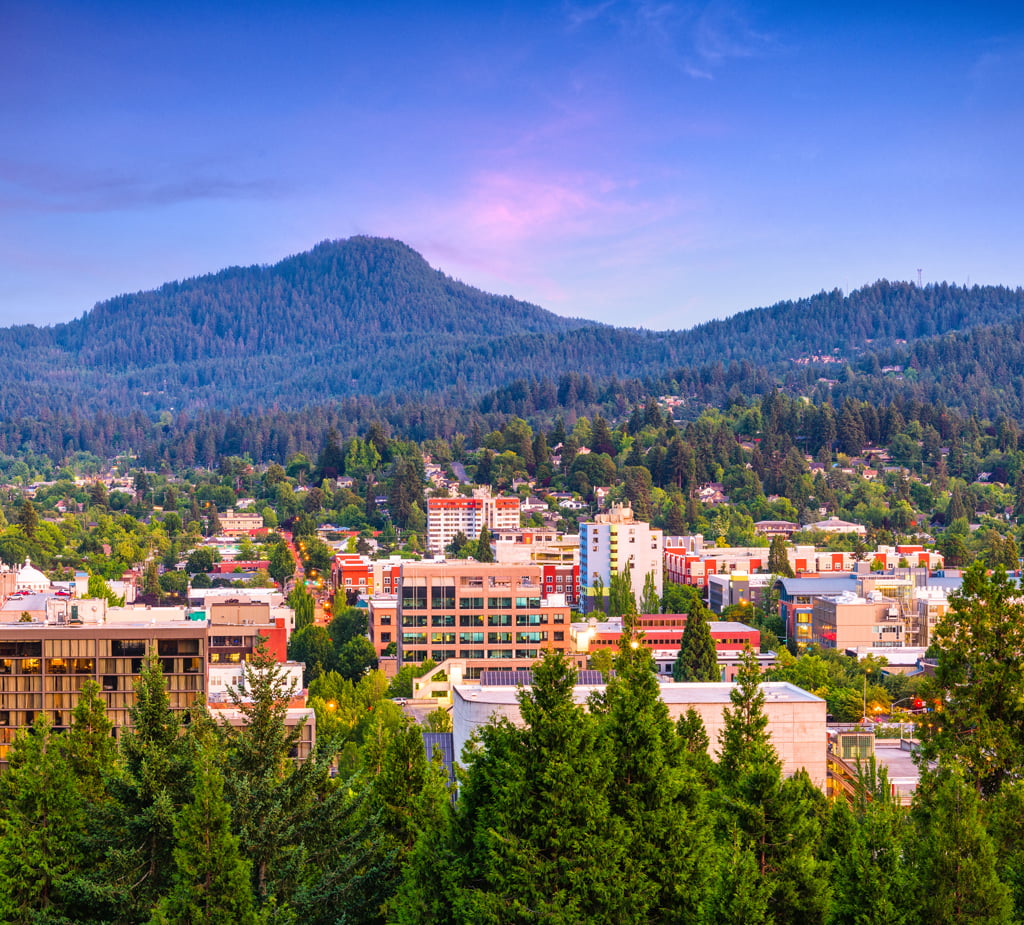 Our doctors at Treehouse Eyes are highly proficient at customizing treatment plans that make use of the highest quality technologies and innovations to improve your child's eyesight. Our mission is to bring our myopia care and management services to children across the country. To date, we have improved the vision of thousands of children and helped reduce their risks of contracting serious eye conditions associated with myopia. As the comfort of children is one of our top priorities, we take pride in our customized treatments which are non-invasive and gentle on the eyes.
About Oregon
The pandemic has caused most lessons to be held online, increasing the usage of computers and electronic devices by children. Recently, more children, including those from Oregon, are getting diagnosed with myopia due to a variety of factors such as environmental factors, lifestyle habits, or even genetics. Studies have shown that myopia in Americans aged 12 to 54 increased to 41.6% from 1999 to 2004 from 25% from 1971 to 1972.
Overnight Contact Lenses in Oregon
The first option is our Keratometric Induced Dioptric Steepening (KIDS) contact lenses. These overnight contact lenses are tailored to gently sit on your child's eyes. Your child will go for a consultation with our doctors who will tailor the lenses to the size of your child's eyes. The overnight lenses are meant to only be worn at night when your child is asleep. There's no longer any need for you to be worried that your child may drop or lose their contact lenses at school anymore.
Daytime Soft Contact Lenses in Oregon
Our daytime soft contact lenses are made to be worn during the daytime when your child goes to school or is out and about, and have to be taken off at night. It has a unique optical design, thereby providing your child with clear vision throughout the day while slowing down myopia progression and removing the need for glasses. This promotes convenience as your child will be able to take part in
Choose Treehouse Eyes for Myopia Care for Kids
Providing children with treatment that improves their vision and quality of life is our top priority. To better understand your child's myopia and needs, your child will go for an initial consultation where our team with more than two decades of experience will craft the best course of treatment suited for your child using advanced equipment. Based on the feedback that we've gotten, children who underwent our treatments saw a 78% decrease in the progression of their myopia. If you are prescribed eyedrops for myopia, and need more information, read about our prescription eye drop disclaimer here.
To find out more about our myopia care and treatments for kids in Oregon, click here to find your nearest Treehouse Eyes provider and schedule a consultation today.