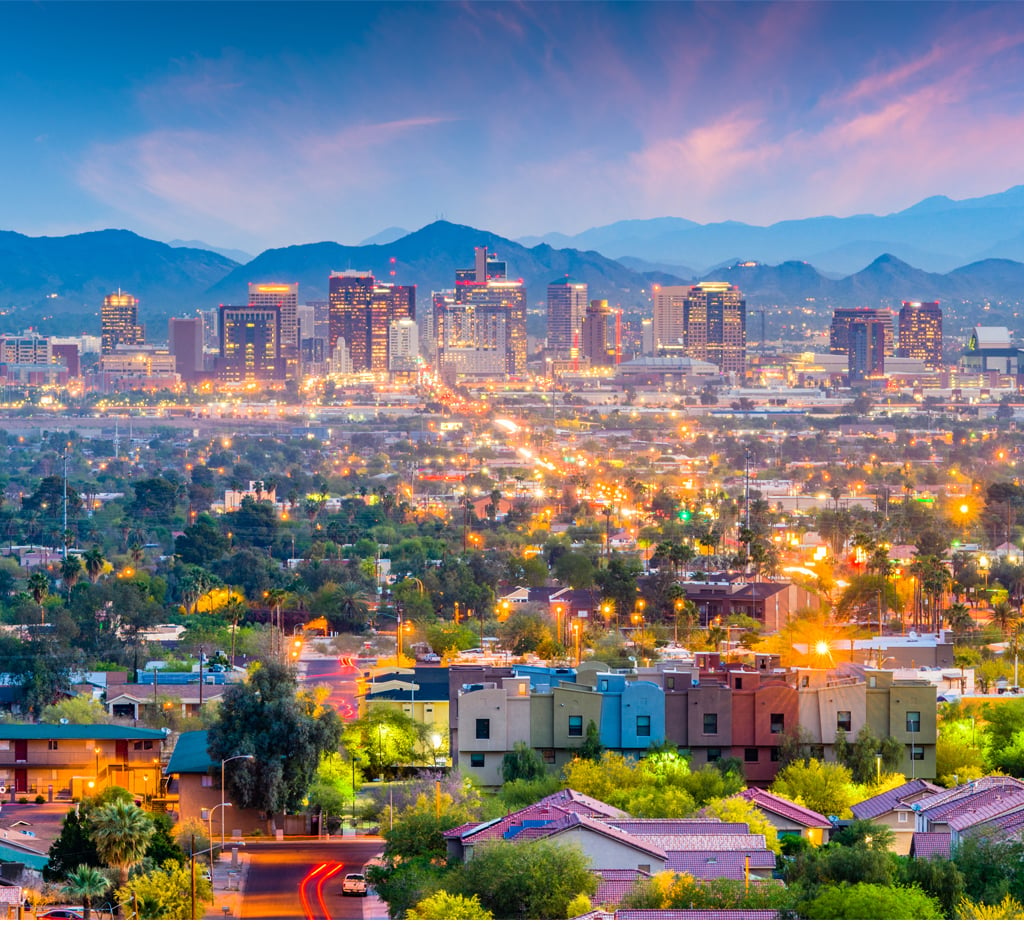 Treehouse Eyes' personalized treatments utilize the latest technologies to strengthen your child's eye health. The objective of Treehouse Eyes is to ensure that children attain good eyesight as they grow into adulthood. Procedures by surgery may be particularly terrifying for younger children. As such, our non-invasive treatment options include customized contact lenses and prescription eye drops.
About Arizona
The American Optometrist Association has released a new clinical report highlighting optometry's leading role in the diagnosis, management, and treatment of the public health threat of myopia. This comes amid the rapid rise of myopia around the world—the prevalence among Americans ages 12 to 54 increased from 25% in 1971–1972 to 41.6% in 1999–2004. As a result of prolonged exposure to digital screens, eye conditions such as presbyopia, myopia, and poor distance vision have increased across the country, including in Arizona.
Overnight Contact Lenses in Arizona
The first treatment option is the Keratometric Induced Dioptric Steepening (KIDS) which is tailored to fit your child's eyes. Wear the KIDS lenses at night and remove them in the morning. They work by gradually changing the cornea of your youngster. They are customized to each child's requirements and operate by delivering signals to your child's eyes to control its growth. These are perfect for younger children since they will not need to worry about losing their contacts or damaging their glasses.
Daytime Soft Contact Lenses in Arizona
A second option is to utilize a set of customizable daytime soft contact lenses. While they may be similar to the KIDS lenses, they are to only be worn throughout the day and must be removed at night. They provide your child with clear vision during the day. These lenses alter how light reaches your child's retina. This option is best suited for children who may find wearing spectacles or contact lenses a hassle or even uncomfortable.
Choose Treehouse Eyes for Myopia Care for Kids
The mission of Treehouse Eyes is to provide children with access to cutting-edge eye care. Over the last twenty years, we have assisted thousands of children in improving their overall eyesight. It is possible for myopia to be corrected in children especially if they are treated early. Our study has shown that children who received treatments at Treehouse Eyes experienced a 78% drop in the development of myopia development in comparison to those who did not undergo treatment. If you are prescribed eye drops for myopia, and need more information, read about our prescription eye drop disclaimer here.
To find out more about our myopia care and treatments for kids in Arizona, click here to find your nearest Treehouse Eyes provider and schedule a consultation today.