Myopia Care in Albuquerque, New Mexico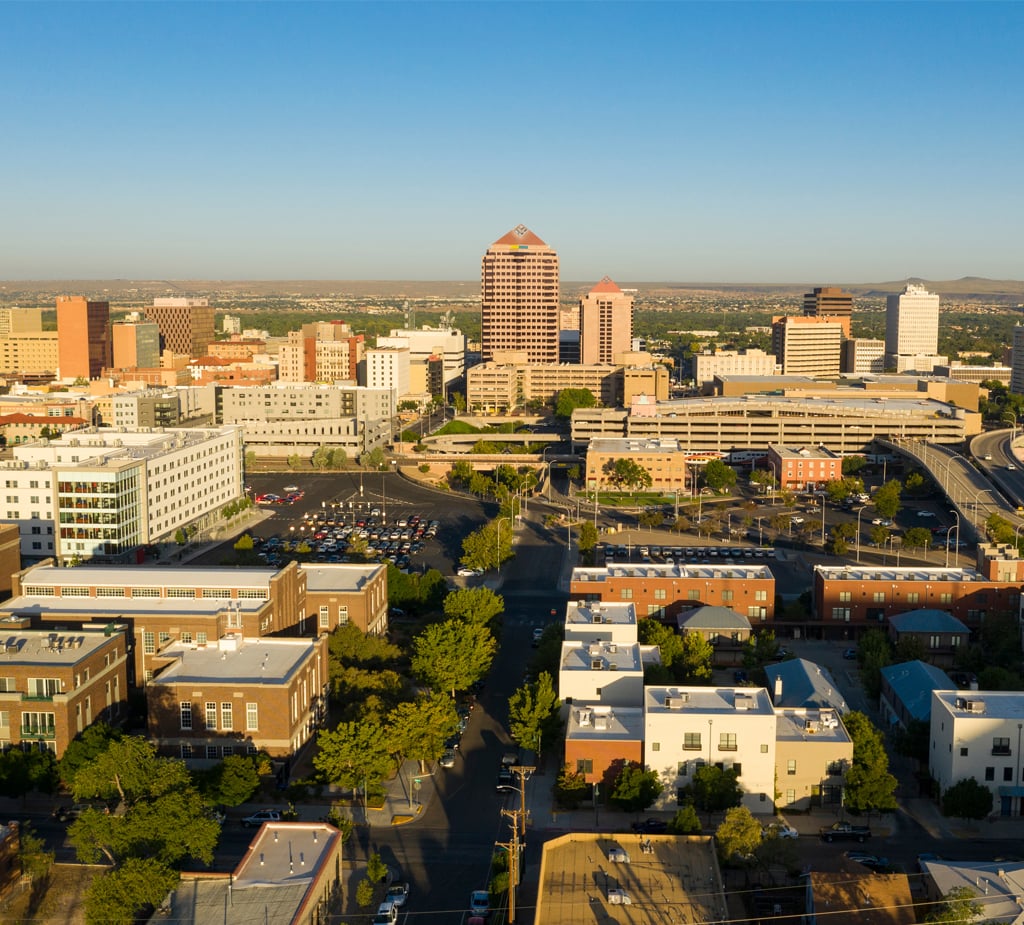 Treehouse Eyes professionals utilize the most up-to-date clinical instruments and knowledge to identify myopia and offer a personalized treatment strategy for each kid to obtain the greatest outcomes. Our non-invasive therapies, such as personalized lenses and eye drops, will improve your children's vision and quality of life as part of our goal to help children achieve improved vision. Continue reading to learn more about our non-invasive myopia treatments in Albuquerque, New Mexico.
About Albuquerque, New Mexico
Due to the epidemic, most children are required to attend school at home, which entails using a computer quite frequently. This sort of online learning environment is common to Albuquerque, New Mexico families. Children become more prone to myopia as their screen time rises. According to the American Optometric Association, myopia affects around 40% of the population in the United States. Myopia in youngsters, on the other hand, has reached epidemic levels around the world. It can be caused by genetics, extended screen time, or a lack of outdoor activities.
Overnight Contact Lenses in Albuquerque, New Mexico
The first method involves the use of a tailored night contact lens known as Keratometric Induced Dioptric Steepening (KIDS). These lenses are worn at night and removed in the morning. They work by progressively shaping your child's cornea. We custom-make the lenses for young children to delay the progression of their myopia. Another significant advantage of this approach is that the children can have sharp eyesight throughout the day without using glasses or contact lenses, eliminating the need to worry about misplacing contact lenses or damaging spectacles.
Daytime Soft Contact Lenses in Albuquerque, New Mexico
The second alternative is to use a customized soft contact lens during the day. These lenses are worn throughout the day, removed at night, and either discarded or cleaned. These soft contact lenses operate similarly to our KIDS lenses in that they affect how light strikes the retina, but they must be worn for the therapy to be effective. This therapy is suitable for active youngsters who do not want to wear glasses, as well as for older children who can keep their lenses clean and maintained.
Choose Treehouse Eyes for Myopia Care for Kids
Treehouse Eyes professionals use cutting-edge technology to develop a personalized treatment plan for your kid. Data from children who used our patent-pending Treehouse Vision System® treatment plan show a 78 percent reduction in myopia progression when compared to children who did not get our therapy. If you are prescribed eye drops for myopia, and need more information, read about our prescription eye drop disclaimer here.
To find out more about our myopia care and treatments for kids in Albuquerque, New Mexico, click here to find your nearest Treehouse Eyes provider and schedule a consultation today.