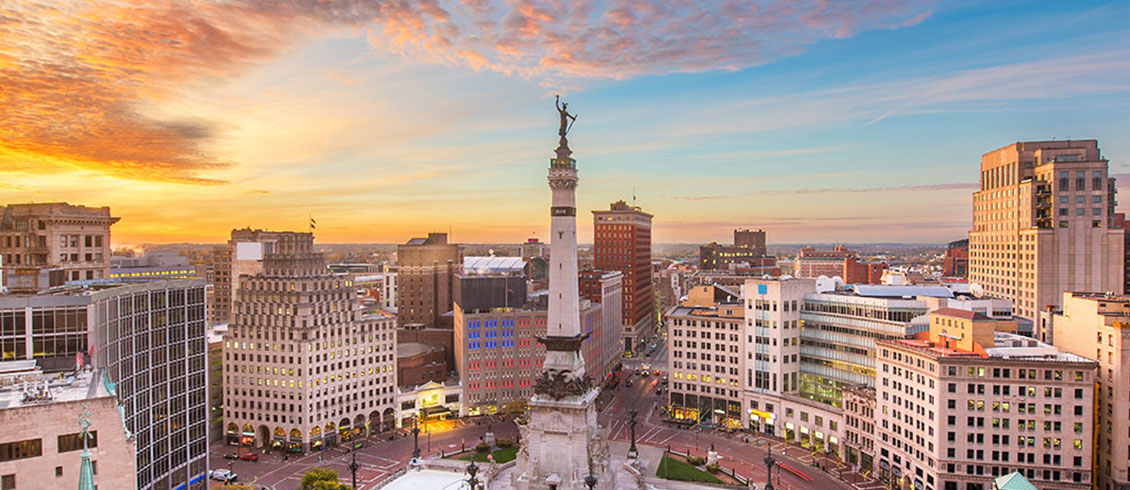 Our specialists at Treehouse Eyes employ the most up-to-date clinical tools and expertise to detect myopia and recommend a customized treatment plan for each child to achieve the best results. Our non-invasive treatments, such as customized lenses and eye drops, will enhance your children's eyesight and quality of life, as part of our aim to assist children to obtain better eyesight. Read on to learn further about our non-invasive myopic treatments in Indiana.
About Indiana
As the 17th most populous state in the United States, Indiana is located in the Midwestern United States with Indianapolis as its capital and largest city.
Most kids are obligated to attend classes at home due to the pandemic, which means utilizing a computer practically every week. Families in Indiana are familiar with this type of online learning setting. Children are more susceptible to myopia as their screen usage increases. Myopia affects roughly 40 percent of the population in the United States, according to the American Optometric Association. Myopia in children, on the other hand, is so serious that it is termed an epidemic. It can be caused by heredity, prolonged up-close work, or a lack of time spent outdoors.
Overnight Contact Lenses in Indiana
The first technique is to use a customized night contact lens called Keratometric Induced Dioptric Steepening (KIDS). These lenses are put on at night and taken off in the morning. They function by gradually molding your child's cornea. We make the lenses for each child uniquely, and they are intended to slow the development of myopia. Another major advantage of this method is that the kids can have sharp vision without needing glasses or contact lenses throughout the day, erasing the need to worry about misplacing contact lenses or breaking glasses.
Daytime Soft Contact Lenses in Indiana
Wearing a tailored contact lens during the day is the second option. These lenses are worn throughout the day, taken out at night, and discarded or cleaned. These lenses function in a similar way to our KIDS lenses in that they alter how light hits the retina, but these lenses must be worn for the treatment to work. This treatment is ideal for lively kids who prefer not to wear glasses or for older children who can keep their lenses clean and maintained.
Prescription Eye Drops in Indiana
A prescriptive eye drop that has been proven to decrease the development of myopia is another non-invasive option. One drop should be applied to your child's eye before bedtime. This treatment is advised for younger children who are not yet ready for contact lenses, for those with rapidly progressing myopia, or when used in conjunction with contact lens treatments.
Choose Treehouse Eyes for Myopia Care for Kids
Treehouse Eyes experts employ cutting-edge technology to create a customized treatment plan for your child. In comparison to children who did not receive therapy, data from children who used our patent-pending Treehouse Vision System® treatment plan reveals a 78 percent reduction in myopia progression.
To find out more about our myopia care and treatments for kids in Indiana, click here to find your nearest Treehouse Eyes provider and schedule a consultation today.