It's time to treat Myopia
Please read our summary of the recent mention of Treehouse Eyes in The Wall Street Journal.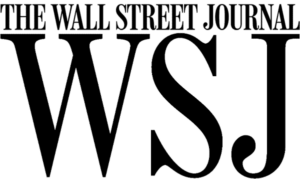 ---
In ten years, roughly 3.3 billion people will be myopic according to the World Health Organization. By 2050, it's expected that roughly 50% of the world's population will be myopic. These are staggering numbers for a disease that people know very little about and one that significantly increases the risks of serious, sight-threatening diseases such as retinal diseases and glaucoma.
A recent Wall Street Journal article featuring Treehouse Eyes dove deeper into the growing myopia epidemic to figure out why myopia matters, the risks and development of the disease, and new ways to now manage and treat myopia.


"Every amount of myopia matters in terms of increasing risk" – Dr. Donald Mutti
Genetics have been shown to play a key role in the development of myopia, however researchers also believe environmental factors such as a lack of outdoor time and more near work, like reading and time on screens, are fueling the ever-increasing cases of myopia. Myopia typically starts in childhood and progresses (the eye keeps getting bigger), or gets worse, until early adulthood. During this time the symptom of myopia, blurry distance vision, gets worse, meaning the child needs stronger glasses to continue to see clearly. Intervening in this process to stop the eye from getting bigger is the goal of myopia treatment.


Myopia Management: 'A godsend'
As the article further explores the management of myopia we learn of the most common types of treatments available. One option is customized overnight contact lenses, also known as orthokeratology, which are lenses placed on a child's eye at night before bedtime and taken out in the morning. They work by gently reshaping the front surface of the eye, called the cornea, overnight. The second treatment is a customized soft contact lens worn during the daytime. These lenses are put on the eye in the morning, worn all day, and then taken off at night and either disposed of or disinfected/cleaned. And the third treatment option used, sometimes in combination with the other treatments, is the prescription eye drop known as atropine. The goal is to slow down the eyes from becoming too long so that myopia can be managed. 
When interviewed by the Wall Street Journal, Raghu Parthasarathi, a parent of a Treehouse eyes patient and resident of Germantown, Md., said that a combination of treatments worked for his 11-year old daughter whose myopia was rapidly progressing. Starting with customized overnight lenses and combining with prescription eye drops 6 months later, his daughter's vision finally stabilized. "To us, it's a godsend," he said.
Book an appointment with a local Treehouse Eyes provider by clicking here.