If your child is nearsighted there's finally something you can do besides just getting stronger glasses every year.
Treehouse Eyes is a new kind of vision care center. We treat kids with myopia (nearsightedness). We don't sell glasses.
When you and your child visit one of our DC-Metro locations, we'll perform a comprehensive assessment and recommend a customized treatment plan for your child.
A treatment plan specifically targeted to slow or even stop your child's myopia from getting worse.
We have two DC-Metro locations and we invite you to make an appointment here.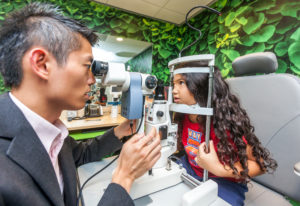 If you would like to talk with one of our myopia counselors or optometrists for more information, please contact us here.
Learn more about the Myopia Epidemic here.