By Dr. Chuck Beatty, LtCol (USAF), OD, FAAO
Does your family include one of those kids who, from their earliest years, has been dreaming of flying jets or piloting submarines one day in the uniform of our great country? What you might not know is – if that child is myopic – their dreams might remain just that, as many uniformed service jobs have stringent standards for vision. Standards which, as the myopia epidemic continues to surge, are increasingly keeping otherwise highly qualified service personnel from their dream job in uniform.
Born and raised in the Capitol region, I know Federal Service is woven into our local economy.  There are dozens of government organizations, including the military, that our children may aspire to join as adults.  It is easy to assume entry into a federal career is all but guaranteed if a resume is well-crafted, educational requirements met and you've kept your nose clean.  Especially when it comes to the military, right?  Nothing could be further from the truth, in particular when it comes to eyesight.
Unfortunately, most civilians make wrong assumptions regarding initial entry requirements and career field requirements in what is generally called the Uniformed Service.  These branches include the Army, Navy, Air Force, Marines, Coast Guard and yes, even the National Oceanographic and Atmospheric Administration has uniformed members (a real Jeopardy! bit of trivia).  I won't mention the CIA as they operate by covert rules I am not familiar with.  Shhh..
My vantage point is rather unique.  I have approximately two decades experience as an eye doctor.  Twelve of those years were in active duty military service as an Air Force Officer.  I was 'the guy' even the toughest of fighter pilots feared.  Why?  Because I could effectively 'ground' these service members from flying duties if they did not meet certain medical and visual standards.  Military eye doctors insure all members perform to the best of their visual abilities.  This extends well beyond pilot roles to many more career fields where visual requirements must be met.
The jobs our service men and women do are critical for our nation. When the order is given to put into motion a particular mission or exercise, there is no excuse for not being ready.  Lives are on the line and potentially millions of dollars of military equipment may be entrusted to young men and women to get the job done.
Because of the high-stakes, each service branch has placed rigid criteria on physical requirements to serve in particular career field specialties.  Attributes like height, weight, general medical, scholastic, psychological, hearing and visual requirements must be met for admission to certain careers within the military.
Unfortunately, I have been witness to many service men and women who wanted to join a particular career field, only to hit the very hard brick wall of visual requirements in the eye clinics I worked in. There are well-defined requirements which are rarely given exception for regarding visual performance, including refractive error.
This means your eyeglass or contact lens prescription.  True, many service members wear corrective eyewear/contacts to do things like fly planes, drive tanks, rescue others, etc – however there is a limit to the magnitude of the prescription for hundreds of career fields within the military.
I am extremely concerned about the increasing prevalence and levels of myopia (near-sightedness) in our modern world.  Habitual near work indoors and display technologies are unquestionably driving myopia to epidemic levels.  I'd implore parents to take any steps they can to prevent their children from sky-rocketing up in myopia.
Lack of action results in more than increasingly thick eyeglasses.  There is the very real likelihood that these children will be barred from certain career fields in the Uniformed Services due to their myopia, no matter how great they look on paper otherwise.
So, yes – an eyeglass prescription can definitely prevent service in the military.  My advice is to pursue the counsel and treatment plans of professional eye doctors, like those at Treehouse Eyes, at an early age to ensure your child has an opportunity to pursue their dreams fully.
Air Power!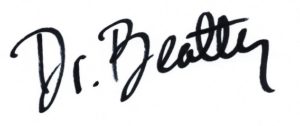 Dr. Chuck Beatty is a Fellow of the American Academy of Optometry, a distinction held by fewer than 10% of optometrists.  He served as a Medical Officer in the United States Air Force for 12 years and continues his service in the Air Force Reserve as a Lieutenant Colonel.  His specialty training includes refractive surgery such as LASIK / PRK, ocular diseases with and without systemic manifestations, ocular nutrition and eye surface disorders such as dry eye.