What's a Parent To Do?
Many families no longer feel as comfortable as we once did in letting our kids just "go out and play".  Not only has play been structured and compartmentalized, but when it does happen, it more often takes the form of our kids planted in front of videos, homework, games, reading, movies, apps and websites – on whatever screen is most convenient.
Getting Strategic About Play
With spring-time (finally!) here and summer coming, some of our patient families are telling us this year's going to be different. Many are inspired by the flood of research pointing to the benefits of outdoor play. As many are motivated by their home's depressing record over the past several winter months of their kids locked on screens indoors. These families have decided to get strategic about play.
Some have told us that they are planning on shifting more play from the living room, playroom or bedroom to the back yard. Others are planning on getting more involved with their children's playtime by joining in. Still others are imagining net-new family activities like gardening where both kids and parents alike can spend new time outside, together.
Outdoor Play Strategy: Five Starter Ideas
We curated a short list of five starter ideas to inspire our plans for more outdoor time with, and for, our kids this spring and summer. Let us know of any of your favorites we missed and we'll add them to the list, as we'll be updating this blog piece periodically over the coming months.
1.  Here's one idea we hadn't tried ourselves yet, but we love for its creativity and bravery – tie-dying summer t-shirts with water pistols filled with dye.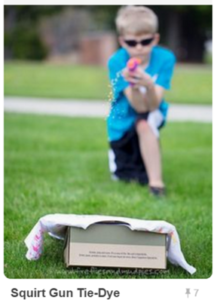 2. Similarly, if you've got more cement outside than grass, this side-walk chalking starter kit is pretty awesome.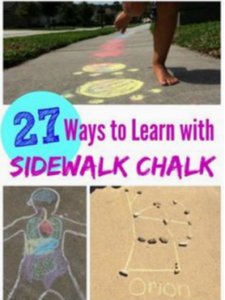 3. If you enjoy access to parks, woods or other wide open spaces, this nature story-telling idea is good for a solid hour or two outside with the kids.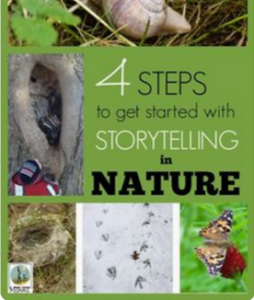 4. A great variation on the creative expression is this idea for art outside in the creative wild.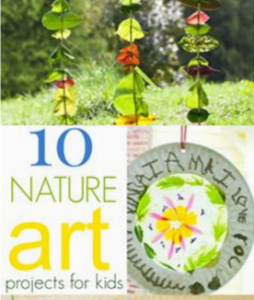 5. And finally, for the truly ambitious parents – although frankly this one would be well worth the time investment – is this idea for an outdoor playset.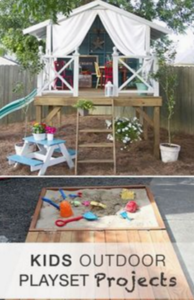 We're thankful to the Pinterest community of moms, especially @binspiredmama, for the inspiration behind our starter kit of outdoor play ideas. We invite you to email your additional suggestions to info@treehouseeyes.com and we'll publish them as re-posts of this blog.
We also invite you to take advantage of our complimentary evaluations for your child at Treehouse Eyes. Please email is at info@treehouseeyes.com or call 240-297-1017 for our Bethesda office and 703-991-2766 for our Tysons Corner office to book your appointment.